How-To — Buzzard's Bay
Posted by Jamie Costa on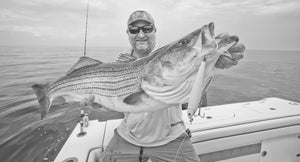 The Salty Cape Crew head out in early June with Capt. Jamie Simmons of Buzzard's Bay Outfitters to chase topwater stripers in the upper Buzzard's Bay region with the Hogy XL Charter Grade Dog Walkers.  Most often, when implementing a walk-the-dog technique, you want to practice a slow retrieve but today, the fish wanted something a little more fast paced. They were really finicky and a faster retrieve produced a reaction strike.  "There are not a lot of small fish our here this morning," said Capt. Jamie. "The bass and bluefish are mixed in in this area but if you...
Posted by Capt. Michael Hogan on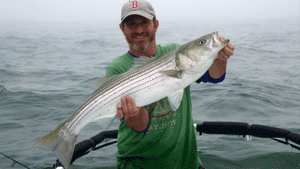 There are really three components to consider when breaking down any striper fishing situation: timing, signs and the elements.   Timing: Like all good things in life, timing is everything but when fishing for stripers, thinking about "timing" can often tell you where they might be next. Often a "should have been here yesterday" situation can be pivoted to a "fish on" situation by extrapolating the conditions by understanding patterns from before, during and after the hot bite. Here's how I look at timing. Seasonality: Seasonality will help you state the obvious. For starters early season's low water temps come with the...