How-To — Charter Grade Squid Plug
Posted by Jamie Costa on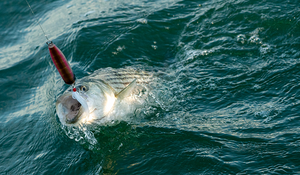 Capt. Mike Hogan and the Hogy Crew set out to Middleground in search of topwater stripers but before we can get into the action, Capt. Mike has a few tips on how to cast ergonomically to your normal position to avoid accidentally snagging the boat or hooking into one of your fishing buddies.  Instead of casting overhead, which is natural to most of us, Capt. Mike shows us how we can cast just as effectively from a side angle. If you are a right-hand caster, stay in the right-hand position, rotate your right hand over your left hand, come back and...
Posted by Capt. Michael Hogan on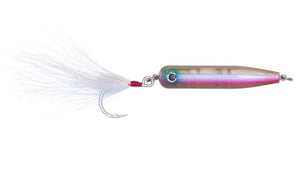 Around inshore striper waters, you will often encounter large squid in the spring that have moved onto the shoals to spawn, followed by juvenile squid relatively soon after the spawning season is over. Needless to say, small squid are a bass delight in June and July. Small squid school up, but not as tightly as some of the other we have covered. Squid have an amazing ability to change color in an instant, ranging from white and pale pink to bright combinations of pink, red, orange, and even tan/brown. When unhurried, squid will often hang in small schools, moving back...