Posted by Booster Apps on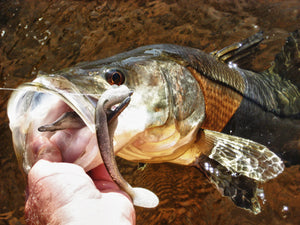 Winter Time Snook Fishing Traditionally, the years most productive snook fishing takes place when water temps are above 72 degrees. Late spring summer and early fall present great opportunities for targeting line sides. Winter time snook fishing can be challenging, as most fish will migrate far up creeks, rivers and canals to winter over in deep holes. Soft Bait Selection: Smaller baits are key. Colder water temperatures slow down the metabolism of snook, so they don't need to feed as often or heavily.Smaller profile baits will temp lethargic fish easier than traditional large style baits.The Hogy HDUV Jiggin' Eel Tail baits and...
Posted by Ross Gallagher on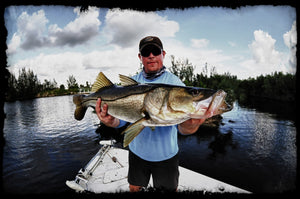 We spent 15 minutes on the phone with Capt. Ross Gallagher to discuss kayak fishing for cold weather snook in Fort Meyers, Fla. with the Hogy Skinny Series. Here's what we found out...   Capt. Ross GallagherWebsite: The Intrepid AnglerInstagram: @theintrepidangler Location: The Caloosahatchee River - Fort Meyers, Fl.  Tide: Capt. Ross prefers to fish the end of an outgoing tide and the first half of an incoming tide.  Approach: During the cooler winter months, most snook will seek refuge in deeper canal systems near dark or muddy bottom. In this situation, Capt. Ross will normally wait for the sun to warm up the...
---