How-To — HDUV Jiggin' Eel
Posted by Booster Apps on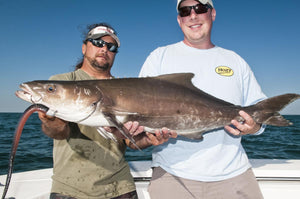 TECHNIQUE Vertical Jigging for cobia suspended over structure is an effective way to pin-point target finicky fish as you can use your fish finder to dial in the depths they are holding and focus the jigs right in their zone. OUTFIT My setup for vertical jigging consists of a 6′ 6″ heavy action Shimano Trevalla jigging rod, Shimano Sargosa 8000, and 65 pound power pro braided line. The light weight and strength of this setup allow for near effortless fishing all day. Another advantage of braid is that it's lack of stretch increases hook up ratios as the hook is...
Posted by Booster Apps on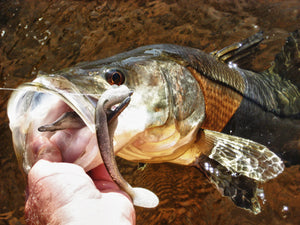 Winter Time Snook Fishing Traditionally, the years most productive snook fishing takes place when water temps are above 72 degrees. Late spring summer and early fall present great opportunities for targeting line sides. Winter time snook fishing can be challenging, as most fish will migrate far up creeks, rivers and canals to winter over in deep holes. Soft Bait Selection: Smaller baits are key. Colder water temperatures slow down the metabolism of snook, so they don't need to feed as often or heavily.Smaller profile baits will temp lethargic fish easier than traditional large style baits.The Hogy HDUV Jiggin' Eel Tail baits and...
---