Posted by Jamie Costa on
We caught up with Chris Connelly who escapes the cold and the New England off-season with annual trips down to Long Island, Bahamas, not to be confused with New York. Given its remote location, anglers can expect tricky flights and puddle jumpers from Fort Lauderdale to Nassau but it's all worth it to escape the cold and get on some good fishing. Due to it's limited accessibility, tackle and gear can be hard to come by but every year, Chris puts together a "Hogy Lure Reef Kit" that includes 1oz Pro Tail Paddles in bone and olive, Heavy Minnow Jigs,...
Posted by Booster Apps on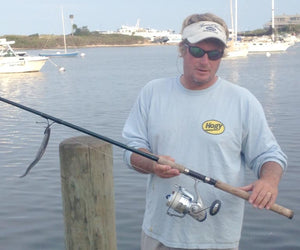 We spent 15 minutes on the phone with Capt. Jamie Boyle to discuss casting for white marlin with the Hogy Original off of Martha's Vineyard. Here's what we found out..  Capt. Jamie BoyleWebsite: http://www.boylermaker.com/Instagram: @boylemakermv Location: Offshore Martha's Vineyard, MA Tides: Tidal conditions aren't necessarily important, but slick calm surface conditions are necessary to find sun bathing marlin. Approach: This is a very time and condition specific technique. Requiring just the right mix of bait, water temperature and location of the Gulf Stream. This usually occurs in late July – Mid August when bait and water temps are peaking. You'll need to find water...