Posted by Jamie Costa on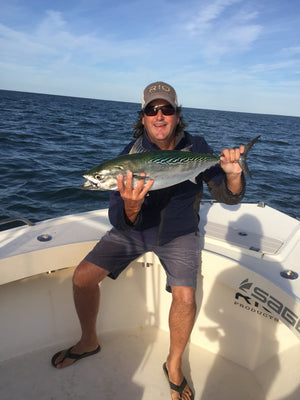 Capt. Tim O'Rourke of Montauk, New York discusses his favorite False Albacore hot spots around Montauk and his go-to, guaranteed-to-work Hogy Lure of choice when jigging or casting.
Posted by Booster Apps on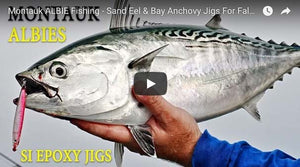 Hogy owner, Capt. Mike Hogan and Hogy Staff visit the famed waters of Montauk, NY to target False Albacore using the Hogy Epoxy Jig Lures for some incredible surface feeding action. Guided by Capt. Dave Peros, we use several styles of retrieves to entice finicky Albies on light tackle. Check out the video for a variety of tackle and technical tips and tricks. Pro Tips On: High Speed Skipping – Slow and Low Twitch – Improving Action with Loop Knots – Fooling Picky Albies – Bay Anchovy Imitators – Selecting Leaders Lures used: Standard Issue Tackle Epoxy Jigs 5/8oz Epoxy Jig...
Posted by Booster Apps on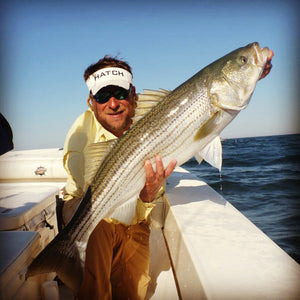 We spent 15 minutes on the phone with Capt. Jason Dapra to discuss the best sand eel lures for Montauk striped bass. Here's what we learned...  Capt. Jason DapraWebsite: www.blitzboundcharters.com Location: Inshore Montauk – Looking for blitzing fish along the beach, out to 30' of water. Tides: As long as the tide is moving, the fish will bite. Later in the season, the incoming tide tends to produce a better bite for fish feeding on sand eels. Approach: This year, the sand eels have been very thick inshore. It seems the thick concentration of sand eels have kept the bay anchovies out, which...