BJH3ILGM
Summer Sale: 3.5oz (4") Herring Jig (In-Line)| Reg. $13.95
---
Surface Side-To-Side Kick
Solid Metal Core For Exceptional Casting Distance
Durable, Through Wired Construction

Reflective Scale Finish (Most Models)
Flutter Fall Fast Tapered Design

Heavy Duty Stainless Split Ring
VMC 3X 7266 In-Line Hook

Imitative Laser Eye
The Herring Jig is designed for imitating medium-sized baitfish like Herring, Bunker, and Sardines. Featuring a full metal body, these jigs offer superior casting distance in a variety of conditions. The Herring Jigs flared gills create a seductive side-to-side kick on a steady surface retrieve, perfect for blitzing Albies and Stripers. When fished vertically, the Herring Jig will fall with a tight flutter, perfect for targeting your favorite bottom species. Available in a variety of Heavy Duty Holographic Baitfish Finishes imitating a variety of forage.
Customer Reviews
Write a Review
Ask a Question
Filter Reviews:
trick
structure
whatever
heat
rain
fashion
sizes
wind
crew
stuff
01/03/2021
Todd F.

United States
Winter Chesapeake Bay Structure Candy!
We fish all year on the Bay, wind, rain, heat, cold, whatever. When it's cold, you gotta find structure and you gotta almost hit them on the head. This lure does the trick. I bought them all, all colors, all sizes and they all wake up the fish from their "long winter's nap" in fine fashion. When they are biting they bite this like crazy. Good stuff as usual from Captain Mike and the crew! See you on the water! Captain T of The Striper Blues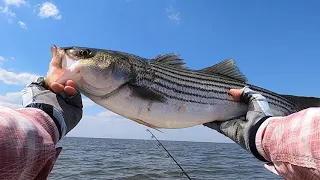 08/16/2021
Minister B.

United States
That lil blue
Haven't fished yet, headed to VA Beach and New Hampshire for cod, haddock
07/14/2021
Richard M.

United States
Love Hogy Products
Hogy products always exceed expectations and catch fish. Keep it up!!!
Black sea bass love these
I have used these jigs with a piece of squid 2 weeks ago out at block Island and we caught approximately 80 black sea bass. These are the best thing I have used to catch black sea bass, it has changed the way I fish.
Nice lure cant wait to try it!
The lure is solid and should get to the bottom quick!
---
We Also Recommend