Pro Talk — Heavy Minnow Jig
Posted by Jamie Costa on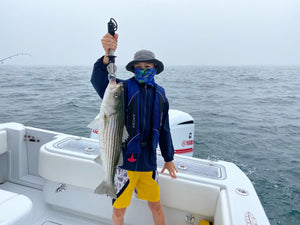 We spent 15 minutes on the phone with Amanda Grueter to discuss casting to striped bass throughout the water column with the Hogy Heavy Minnow Jig in Buzzards Bay, Vineyard Sound and Cape Cod Bay fisheries. Here's what we learned...  Angler Amanda Grueter Amanda Grueter and her husband, Chip, are active anglers and Hogy users. Amanda's biggest joy has been teaching and sharing her fishing and boating passion with her husband who had never boated or fished before meeting Amanda. When it comes to fishing and boating, she is very proud to have helped make him the amazing fisherman and...
Posted by Jamie Costa on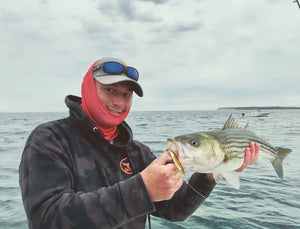 We spent 15 minutes on the phone with Capt. Chris Connelly to discuss bottom jigging for ground fish off of Block Island and Narragansett, Rhode Island with the Hogy Epoxy Jig Lure and the Hogy Heavy Minnow Lure. Here's what we learned... Capt. Chris ConnellyInstagram: @hookedfishingri Targeted Species: Ground fish (inshore) - scup and black seas bass Location: Narragansett, Rhode Island   Due to the late start of the season, a lot of Rhode Island charter captains have missed the early spring schoolie run, including Capt. Chris. Because of this, he's been targeting ground fish with some striped bass and...