Posted by Capt. Michael Hogan on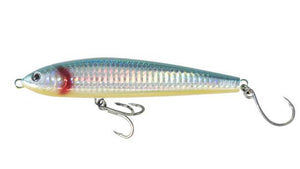 Like the juvenile herring, bass and albies get very aggressive when keyed in on small mackerel. They are fast moving schools, so be ready to be nimble. Obviously green is the top color for matching the hatch for mackerel. As fast to very fast retrieve is ideal for these little speedsters. Hogy Top Imitator: For Juvenile to medium sized mackerel our top imitators are the Hogy Pro Tail Paddles in Green Silver up to 6.5. A metal option would be our Herring Jig in green silver and lastly our 5" and 7" Charter Grade Sliders in Green Silver would give you...
Posted by Capt. Michael Hogan on
You know the fall has either arrived or is imminent when peanut bunker show up. Like the bay anchovy, peanut bunker ball up in great numbers just under the surface. Peanut bunker typically range from 2 to 3inches. And like both the bay anchovy and the silversides, peanut bunker too have a very distinctive color patterns. When they are dead, they appear to be silver as they lose their coloration very quickly. Don't be fooled! But alive and well in their habitat, Peanut bunker have an olive twinge, with pink colorations. Your go to color patterns will be olive, ideally...
Posted by Capt. Michael Hogan on
Surf fishing spinning outfits and boat spinning outfits are similar in terms of the rating system used to describe action and power as they relate to the various types of lures you will be casting. Surf rods, however, tend to be longer overall and especially in their butt sections to help the shore angler increase their casting distance in to reach fish. Like a boater's collection, you can go crazy selecting outfits for all the different situations you might encounter but a simple and smart selection of three basic set ups will serve you well in any situation you might...
Posted by Jamie Costa on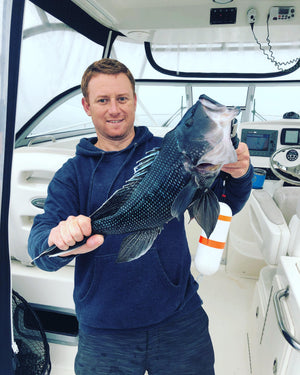 A complete guide to fishing Rhode Island waters, Chris Connelly of Narragansett takes us through a typical fishing season from early spring to mid fall. Some areas include Newport, Block Island and Narragansett bay where anglers can target species from striped bass to false albacore with common Hogy Lure products such as the heavy minnow jig, the sand eel jig and the epoxy jig lure.
Posted by Ross Gallagher on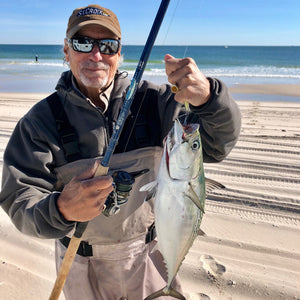 The fall run is fast approaching the New Jersey shoreline. We sit down with Shore Catch Guide Shell E. Caris and discuss his prep list for a successful Fall Run. Mullet Run Striped Bass: The Mullet Run is still in full swing along NJ beaches and fishing is just heating up. Abundant finger mullet are pouring out coastal inlets and providing ample storage along the Island Beach State Park. Anglers are having good success imitating finger mullet using the 2oz 5.5" and 6.5" Pro Tail Paddle in Peanut Bunker, Olive, Bone, and Silver. Cruising the beach by vehicle scanning for...
---