Q&A — Sand Eel Jig
Posted by Jamie Costa on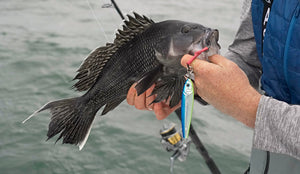 Question:  Hello, I am a huge fan of your lures and I am getting ready to place an order for the upcoming season and I had a few questions. I love jigging for seabass off Cuttyhunk with your jigs. But I lost all my jigs in the rocks last year and I can't remember what size and weight would be best. Can you make a recommendation? Also, can you recommend a rod and reel for that type of action as well? Thanks,Mike Answer: Hi Mike, Thank you for your business and reaching out about this question! I'm sure a lot...
Posted by Ross Gallagher on
Question:  Hi! What jigs do you recommend for fishing at the Dry Tortugas in about 200 to 300-feet of water? I'm going in a couple of weeks to target big snapper.  Thanks,Robert  Answer: Hi Robert, Thank you for reaching out to us. We appreciate your interest very much. I'm happy to provide some suggestions for jigging in the Tortugas. I've fished the NE corner several times with my buddy who Captain's the Sea Trek out of Fort Myers. We're usually targeting big Muttons, Porgy, African Pompano and Tuna.  Here's a couple "must have" items that will come in hand on...
Posted by Ross Gallagher on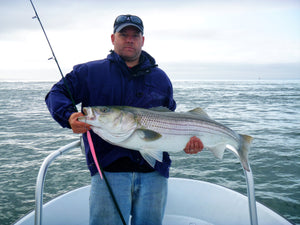 Q: I'm a big fan of your products but would like to get a better focus on what to use. I fish the Western Long Island Sound from a boat in water depths from 12' to 60' or more. I target stripers and blues most of the season, though occasionally look for fluke and flounder. Most of the forage here is bunker, both full size, and peanut. What size, style, and rigging do you recommend for this? I would appreciate recommendations for both surface and deeper water, and occasional trolling. A: Thank you for reaching out to us. We appreciate...