How-To — Pro Tail Paddle
Posted by Capt. Michael Hogan on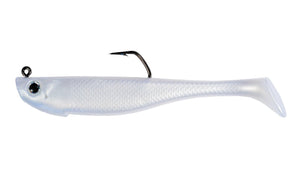 Late summer and fall are the times when these small baitfish make their way out into the big ocean. Juvenile herring get balled up easily, but in my opinion often separate faster than other schooled baitfish. While schools of juvenile sea herring can appear at any time, juvenile river herring typically move out of their birthing waters and out into open water following a day or more of heavy rainfall. I personally find that predators keyed in on herring tend to be the easiest to catch. Their silvery blue tinge is a common color pattern. Juvenile herring are more chubby...
Posted by Capt. Michael Hogan on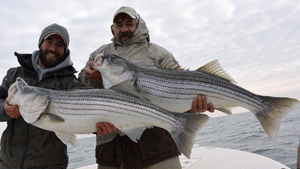 At Hogy, we literally make thousands of different shaped and sized lures for fisheries all over the world. Although the vast majority of our lures work for striped bass, we have compiled the list below to highlight our most commonly used lures, what their applications typically are, and how to fish them. Many of our lures are extremely versatile and can be used both for casting and jigging. While our lures have proven to be excellent options for boat anglers, they have also gained a great deal of attention fromr shore anglers, in some cases offering options that compete with...
Tags:

Cape Cod, Casting, Charter Grade Dog Walker, Charter Grade Poppers, Charter Grade Slider, Dancing Diamond Jig, Epoxy Jig Lures, HDUV Jiggin' Eel, HDUV Jiggin' Paddle Tail, Heavy Minnow Jig, Herring Jigs, Hogy Originals, Jigging, Peanut Bunker Jig, Pro Tail Eel, Pro Tail Paddle, Sand Eel Jig, Striped Bass, Surf Casting
Posted by Capt. Michael Hogan on
Surf fishing spinning outfits and boat spinning outfits are similar in terms of the rating system used to describe action and power as they relate to the various types of lures you will be casting. Surf rods, however, tend to be longer overall and especially in their butt sections to help the shore angler increase their casting distance in to reach fish. Like a boater's collection, you can go crazy selecting outfits for all the different situations you might encounter but a simple and smart selection of three basic set ups will serve you well in any situation you might...
Posted by Capt. Michael Hogan on
Rods are generally rated by their "action" and their "power" and also include specifics such as lure weight range and recommended line strength, also known as "pound test."  An entire book could be written about rod and reel combos and their nuances, but we take a very basic approach at Hogy where we focus on just a few outfits that will suit the angler well in any situation you can think of when targeting stripers with artificials. Rod Action The industry uses the term "action" to describe where and how a rod will bend once it is loaded. Understanding a...
Posted by Jamie Costa on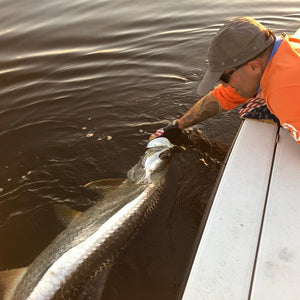 We spent 15-minutes on the phone with Capt. Tim Bowman to discuss sight casting and blind casting to rolling and feeding Tarpon with the Hogy Pro Tail Paddle in the lagoons of Puerto Rico. Here's what we found out...  Capt. Tim BowmanWebsite: https://www.chasingtarponpr.com/ Facebook: Chasing Tarpon Instagram: @chasingtarponpr Location: San Juan, Puerto Rico Despite living 30 minutes away from the marina (sometimes an hour with Puerto Rican traffic), Capt. Tim doesn't mind the winding trek from the mountains to the beaches. Located right next to the international airport are three big lagoons. The biggest one, San Jose, is roughly 3-miles long but...
---