Q&A — Trolling
Posted by Ross Gallagher on
Question:  Hi! I have two rods and a sailboat. I want to troll during the day; anchor and jig. I can cast from the bow at anchorage in the early evening. Just for a bit of entertainment! What would you suggest I purchase for around $100 for a basic kit? Answer: Hi Brendan, Thank you for reaching out to us. We appreciate your interest very much! We're happy to provide some custom suggestions for having fun, catching a few fish on the sail boat. I have two products in mind that will be very simple to use: 1. 2oz Heavy...
Posted by Jamie Costa on
QUESTION: Hi Ross, I was wondering if you could tell me how many pounds of drag you set your reels for while trolling the Hogy Flexi-Bars for tuna? Some say set-to-strike and set strike to 1/3 of line test. For example, 20lbs for 60lbs of braid. Others say 10-13lbs while trolling and move the lever drag slowly to strike after hooking up.  What do you recommend? Thanks, Andre ANSWER: Hi Andre, Thank you for reaching out to us! We appreciate your business very much. I tend to go lighter, maybe 10lb, if using light tackle (say 40lb or 60lb). I...
Posted by Ross Gallagher on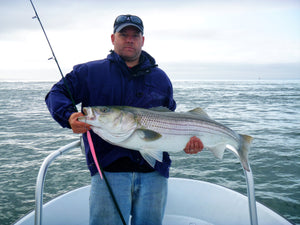 Q: I'm a big fan of your products but would like to get a better focus on what to use. I fish the Western Long Island Sound from a boat in water depths from 12' to 60' or more. I target stripers and blues most of the season, though occasionally look for fluke and flounder. Most of the forage here is bunker, both full size, and peanut. What size, style, and rigging do you recommend for this? I would appreciate recommendations for both surface and deeper water, and occasional trolling. A: Thank you for reaching out to us. We appreciate...
Posted by Ross Gallagher on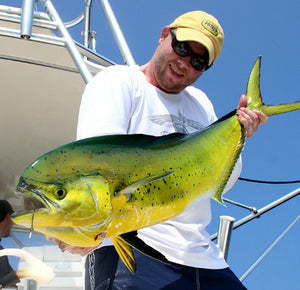 Q: I'm in Boynton Beach Florida now moves here from Long Island. Would my spreader would my spreader bars and green machines be effective here trolling for tuna and mahi?
A: We've had the best success trolling the 30" and 40" squid bars around south Florida. The 6" squids on the lures are a good fit for local Blackfin tuna and Mahi. We normally deploy at least 2 spreader bars, then run two rods with skirted ballyhoo on a Hootie Head. Great spread for trolling at 6-8 knots. 
Posted by Ross Gallagher on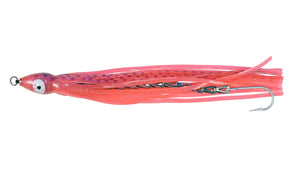 Q: I just purchased a variety of your plastic trolling squid. I have a 24 ft boat, what is optimal trolling speed or range of speed targeting strippers in LI sound?
A: The best trolling speed for these squids is around 2-3.5knts. They can be trolled a little faster than tube trolling speeds, so it's a good way to cover ground looking for active fish. It's also best to work the rod in a jigging motion while on the troll, you can also drop out of gear when fish are marked to drop back the squid and try to get bit.
---