Q&A — Florida
Posted by Ross Gallagher on
Question:  Hi! What jigs do you recommend for fishing at the Dry Tortugas in about 200 to 300-feet of water? I'm going in a couple of weeks to target big snapper.  Thanks,Robert  Answer: Hi Robert, Thank you for reaching out to us. We appreciate your interest very much. I'm happy to provide some suggestions for jigging in the Tortugas. I've fished the NE corner several times with my buddy who Captain's the Sea Trek out of Fort Myers. We're usually targeting big Muttons, Porgy, African Pompano and Tuna.  Here's a couple "must have" items that will come in hand on...
Posted by Ross Gallagher on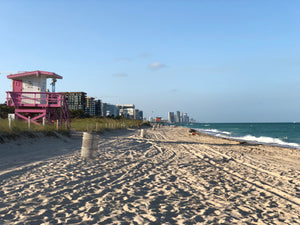 Q: I am planning on surf fishing on the Atlantic Ocean side of Florida and need some new tackle. Could you please recommend some lures that you think would be appropriate for this environment? A: Depending on  your location in FL, your primary beach target species will probably be jacks, snook, ladyfish and mackerel. If you're headed that way later into the spring, tarpon are a possibility as well. My favorite "catch all" style lure for beach fishing is our smaller Heavy Minnow Jigs in 1/2oz - 3/4oz weights. I fish these on a medium spinning outfit with 20lb braid...
Posted by Ross Gallagher on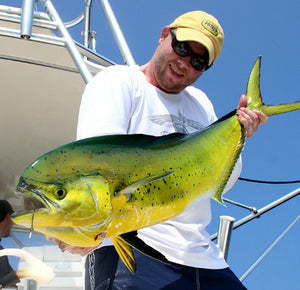 Q: I'm in Boynton Beach Florida now moves here from Long Island. Would my spreader would my spreader bars and green machines be effective here trolling for tuna and mahi?
A: We've had the best success trolling the 30" and 40" squid bars around south Florida. The 6" squids on the lures are a good fit for local Blackfin tuna and Mahi. We normally deploy at least 2 spreader bars, then run two rods with skirted ballyhoo on a Hootie Head. Great spread for trolling at 6-8 knots. 
Posted by Booster Apps on
QUESTION: What's your expert opinion on utilizing Pre-Rigged or Dancing Diamond Sand Eel lures when fishing offshore (west coast of Florida) 50 – 80′ for snapper – grouper or other species. Is it worth a try or a waste of time?? Dick L. ANSWER: Dick, Thank you for reaching out to us. We appreciate your business very much.I frequently fish offshore of Fort Myers/Sanibel for grouper and snapper. We are coming into my favorite time of year, when the gag and red grouper move back nearshore and keepers can readily be caught in 30′ – 80′. I'm happy to outline...
Posted by Booster Apps on
QUESTION: I've recently started using the Hogy lures here in S. Florida for Snook and Tarpon. My setup consist of 7in paddle tails and your custom 1oz 10/0 Babarian jig heads. Just a question: I've had a lot of hook-ups with Tarpon and Snook where I fish (inlets) but the hook never sets and I lose the fish. As an aside, I get all my Snook and Tarpon on regular jigs with no problems, so I was just curious if your custom hook requires a different technique for solid hook-ups. Seems like it should do the job very well yet...
---