Posted by Booster Apps on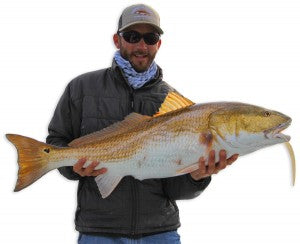 After speaking with various pro-staffers, captains and guides throughout the country, we put together the top 6 Southeast Fishing Spots for local and foreign anglers alike to plan destination fishing trips, retain knowledge of local fishing areas and find guides to assist in charter services.  1. Charleston, South Carolina Capt. Tucker BlytheWebsite: www.greyghostcharters.com Tucker's Charter Style: Inshore flats, nearshore an tarpon fishing Seasonal Fishing Fall: Impressive numbers of shallow water redfish and trout offer the best fishing of the year using lures or live bait. Tarpon will gorge on our plentiful baitfish before they make their way back south. Top Bait: Hogy Skinny...
Posted by Booster Apps on
Hogy Barbarian Series: While the Barbarian jig heads are popular heavy-duty jig heads for school sized tuna, they were originally designed for fishing in the Cape Cod Canal. To deal with the current runs up to 8 knots, we were getting requests from anglers to make a 2x strong jig head that could support the pressure of an angler putting the boots to a large fish that was running with the tide. Barbarian Jig Heads:   HDUV Jiggin' Eel: The HDUV Jiggin' Eel has a solid body with a blunt head ready to accommodate large jig heads. Top Ranked Colors for Cape...